November 4, 2019
We recently spoke with Maryland author David Bruce Smith, who has just published Abigail & John, a children's book about President John Adams and First Lady Abigail Adams. Smith's mother, Clarice Smith, was the illustrator. David Bruce Smith also co-founded the Grateful American Book Prize with Bruce Cole, which recognizes excellence in non-fiction and historical fiction for seventh to ninth graders. He spoke with us about the importance of telling stories like John and Abigail's and how to make those stories appealing to young readers.
---
Maryland Humanities: Why is it important to make a story like that of John and Abigail Adams accessible for young people?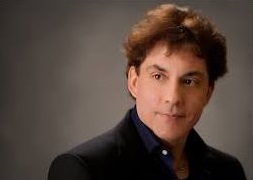 David Bruce Smith: When I would visit Founding Father homes, regularly, I noticed over time that Mount Vernon was always referred to as "George Washington's Mount Vernon," and James Madison's estate was called "James Madison's Montpelier." After a while, it bothered me, because little girls were being excluded; most likely, they thought of these historic homes only as places that once belonged to old men. It's far better to be inclusive and recognize women's contributions, because that gesture wraps more people into our history, and over time it might raise the country's historical literacy.
The purpose of the Grateful American Book Series is to feature presidential/historical marriages that were partnerships. Abigail and John had a warm, intimate, loving relationship that was equal. She was also his most valued adviser and confidante.
MH: What impact do you hope your book will have on how young people take in the humanities?
DBS: The book contains many stories: Abigail's raising the children alone, for very long periods, as John rose in politics; building a country together according to their principles and liking, and birthing John Quincy Adams who would become the sixth president.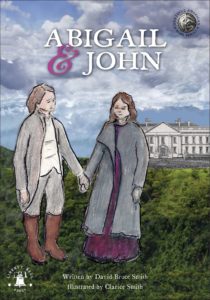 MH: Why are personal relationships among historical figures— and not just political events—important?
DBS: If history is taught laden with dates and too many obscure events, you lose most of your audience. When I was in high school, I loved all my history classes, except one. The teacher sensed it, and one day, she called me to her desk, and said: "You have the wrong attitude. Remember: 'history' is 'HIS—STORY;' it's just a gossip session."
I never forgot that guidance, because it humanized everything that was to come.
Now, you hear two contradictory things about kids and history: the educators say kids don't like history, or kids don't know anything about it. I think if they don't know something, it's usually the fault of the system: there aren't enough resources, there isn't enough time spent on the material, or the teacher is inadequate.
The interesting thing is that many kids are naturally enticed by the subject. Think about the enormous popularity Ancestry.com and 23&Me. Millions have participated, gleefully. And that is history; it might be your history, but it's a good place to start.
MH: What is the most important thing you learned while working on this book?
DBS: It is so important to understand how people from another time—like Abigail and John—lived and functioned, especially without any luxuries. Young people sometimes have to be taught to immerse themselves in a long-ago historical period.
When I was a little boy, I always imagined—I don't know why—but I pictured the Paris airport filled with Phineas Fogg-like balloons, just like in Around The World In Eighty Days. All those years of "seeing" that in my mind was so much fun, even though the reality was nothing like it.
MH: What makes this book different and special? Why are books and stories like this important?
DBS: When my mother and I were researching our earlier children's book about John Marshall, we noticed that great hunks of his life were skipped. The typical pattern of a biography for young people went something like this: subject is born; subject excels in school and gets into the best college or university; subject succeeds in his career, quickly; subject becomes famous/is adored; subject dies.
We didn't want to construct either Marshall or Adams like that. Abigail & John is more realistic; their problems are included in the story, but in age-appropriate language.
---
Disclaimer: The views and opinions expressed on our blog do not necessarily reflect the views or position of Maryland Humanities or our funders.