July 8, 2020
This July, our Chautauqua living history series goes virtual as Maryland Humanities raises the voices of four notable women who took action to secure their right to vote. Communications Specialist Sarah Weissman spoke with Liz Cannon and Joanna Guy, the actor-scholars who will play Alice Paul, over email.  Each Wednesday at 1:00 p.m., we will stream the performance and host a live Q&A with the performers starting at 2:00 p.m. The performance of Paul will be available July 13–19 and the stream and Q&A will occur Wednesday, July 15.
---
Elizabeth Cannon and Joanna Guy offer a first after 26 years of Maryland Humanities' living history series: not simply a dual performance, but one performed by a mother-daughter duo. Cannon and Guy will portray Alice Paul at different stages at her life.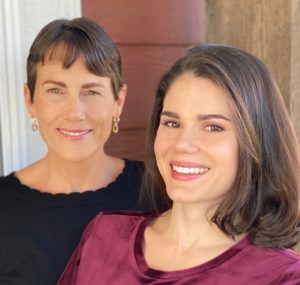 "As mother and daughter, we share many physical traits and mannerisms, yet we are separated by a generation," Cannon and Guy write. "We realized that this gave us a unique opportunity to embody Alice Paul at different stages in her life while preserving the illusion that she is the same person." Guy portrays the Equal Rights Amendment (ERA) author in August 1920 at the end of the suffrage campaign and Cannon portrays Paul in 1972, when the ERA was passed by Congress.
"In addition to covering a wide expanse of time, the two-actor format enables the audience to view Paul through different lenses," Cannon and Guy write. "In the 1920 flashback we see Paul's public persona, as she recaps the controversial battle for suffrage to an audience of devoted staff and supporters. In 1972, while preparing for a series of oral history interviews that she reluctantly agreed to record, Paul reminisces privately about her lifelong fight for equal rights."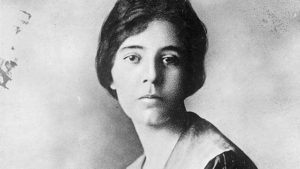 The pair discusses different elements of this year's Chautauqua, not only the two-actor element but a filmed video performance as opposed to a live one. "The viewer experience is much more intimate as a result, and that was a wholly unexpected benefit of the medium, they say. "We were fortunate to have the professional assistance of Joanna's friend Derek McDonnell, who spent countless hours filming and editing our performance."
Cannon and Guy hope audience members will appreciate Paul's work in the broader context of American history and multiple movements for change. "An innovator in methods of social change," they call her. "Paul combined discipline and humility with an exceptional ability to organize, lead and inspire others. Her use of peaceful protests, holding politicians in power accountable, and staging grand public spectacles—what one historian calls 'bold visual rhetoric'—were groundbreaking and often risky tactics."
The pair became interested in Alice Paul eleven years ago through Maryland History Day, another Maryland Humanities program. Guy, who competed for three years and then later served as a judge, developed a performance, "Militant Quaker: Alice Paul and the Final Campaign for Women's Suffrage." Guy progressed to the National History Day level after succeeding in the statewide competition.
"The concurrence in 2020 of the Nineteenth Amendment centennial and passage of the ERA by the final state needed for ratification made Alice Paul an obvious choice for this year's Chautauqua," the pair writes. "We were impressed with Paul's strong leadership, bold creative vision, and single-minded dedication to women's equality," they add. "We were intrigued by some of the seeming contradictions in Paul's personality." One of those contradictions is the way Paul perpetuated inequality, which the pair brings up unasked. "Like so many of her contemporaries, including fellow suffragists and politicians at all levels, she did not always stand up for the equality principles that she espoused."
Cannon and Guy knew they wanted to address Paul's handling of race, "yet we struggled with how to explore it accurately and sensitively in her voice." Cannon's portrayal of the older Paul addresses when white women threatened to withdraw from the fight for suffrage due to Black marchers. This was compounded by press coverage. "Paul ultimately chose to discourage the Black women from marching and endorsed a plan to segregate those who did. While Paul candidly related the facts and motivations for this and similar incidents, she offered only a rationalization and never an apology for her words and actions."
"Especially right now, it seems that we need to re-think how best to remember our heroes in history—how to both honor them for their achievements and hold them accountable for their failings."
***
Register for the Alice Paul performance and Q&A
---
Disclaimer: The views and opinions expressed on our blog do not necessarily reflect the views or position of Maryland Humanities or our funders.