March 15, 2022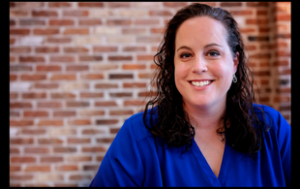 Starting as the Executive Director of a statewide organization during a pandemic has had some unique challenges. One of the most difficult has been finding ways to authentically connect to partners and supporters. It can be hard to be a "real human" over Zoom. Small talk is short, stinted, and usually sounds much more awkward than in person. When I served as the Executive Director at other organizations, one of my favorite means to really get to know someone has been over lunch.
I relish the opportunity to bring someone to one of my favorite, locally owned restaurants or meet them at one of their favorite spots. Not just because I love good food and supporting small businesses, but because we often let the conversation wander. I have the opportunity to get to know them beyond whatever it is we're focused on for the meeting—and that wandering usually leads to deeper connections and a stronger relationship.
Starting as the Executive Director of Maryland Humanities in August of 2020, lunch over a shared meal in a restaurant wasn't an option. And as the various waves of the pandemic have come and gone, I've had zoom lunches, indoor lunches, and outdoor lunches. Most notably, I broke bread (well, naan really) outdoors at a park near my house in the rain with partners who I hadn't seen in person for over a year. We all desperately wanted to share time and space together and ignored the light rain in favor of seeing one another and discussing our shared priorities and challenges. 
This need for conversations with partners and supporters that are allowed to wander led to our idea of Lunch with Lindsey. I was inspired by the Maryland State Arts Council's Coffee with Ken series. Lunch with Lindsey is meant to bridge the gap of feeling disconnected and come together to chat around topics, while allowing the space for the conversation to take turns as it pleases.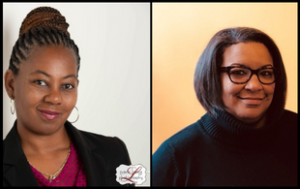 Our first conversation was about Racial Equity. I was joined by Alicia Jones McLeod, Chair-Elect and Racial Equity Working Group Lead for Maryland Humanities, and Andrea Lewis, Director of Programs and Staff Liaison for the Racial Equity Working Group. Prior to meeting, we outlined a few things we'd have ready to chat about—the history of Maryland Humanities' Racial Equity efforts, the way in which our Racial Equity Working Group functions, the trajectory of staff learning versus board learning, lessons learned, and what we were proud of in the work done so far. We wanted to be ready to "go" just in case the conversation had a lull, although the three of us recognized that is a rare occurrence when we are all chatting. 
Andrea kicked off the session with some history of our work, and the conversation flowed from there as the three of us discussed the work we've done operationalizing racial equity. We shifted back and forth between our work at Maryland Humanities and bigger picture topics.

The goal was to have participants actively join and perhaps even drive the conversation. A few jumped in to share thoughts or ask questions while others (including my mom who Zoomed in from Delaware) listened quietly. It was the closest I have been to a large group lunch since before the pandemic.  

As we look forward to our next Lunch with Lindsey focused on Grantmaking on May 24, I look forward to having new faces join us in conversation. If you're one of those considering joining, please do and please come ready to join in! You can register now here. Want to learn more about Lunch with Lindsey or arrange an in-person Lunch with Lindsey? I can always be reached at lbaker@mdhumanities.org.