July 27, 2022
Keith Stone serves as Vice Chair of Maryland Humanities' Board of Directors, as well as Chair of the organization's Grants Committee. He talks with us about Maryland Humanities' shift from providing project-based support to general operating funding (through our new SHINE Program). By day, Stone is as a partner and private equity portfolio manager at Brown Advisory.
---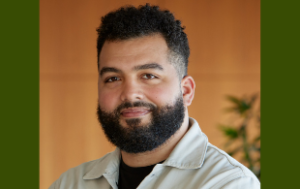 Q: What is the biggest change you think will come from shifting to general operating grants?
A: Maryland Humanities will be the first state humanities council to exclusively offer operating grants, so this is not only new for us but for humanities councils nationwide. That's really exciting. I'd love to see our success with this new effort spur other humanities councils and granting organizations to consider making the switch to operational grants as well.
Q: What excites you most about Maryland Humanities providing general operating support?
A: While we're no longer providing program-specific support like we have through prior grant programs, we believe that the shift to general operating support will allow Maryland Humanities to build deeper, stronger relationships with our partners, each of which will focus on providing quality humanities programming to Marylanders.
Q: How does providing general operating support align with other aspects of Maryland Humanities' work and values?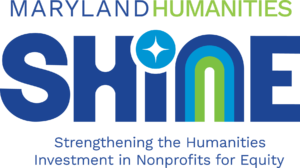 A: We've been doing program-specific grants for a long time with great success. But, our preference has always been to build deeper relationships with our partners that extended beyond funding that specific program. Now that we provide support, we're able to match our granting activities with our longstanding approach of building meaningful relationships with partners that extend far beyond the moment of time for a single program, furthering our goal of supporting humanities-focused organizations around the state. 
---
Applications for our SHINE Program open August 18 and close September 15. Learn more.