October 28, 2022
Maryland Humanities Executive Director Lindsey Baker talks about the importance of providing general operating grants and what it means for equity.
---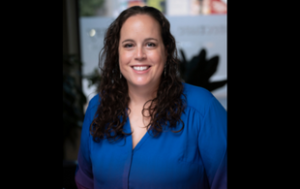 At Maryland Humanities, we're thrilled to be supporting organizations in a more equitable way statewide. We recently closed our first round of applications for our new SHINE (Strengthening the Humanities Investment in Nonprofits for Equity) Grants. Eligible humanities organizations across the state applied for one of our $10,000 general operating support grants.
As an organization, we have been actively adjusting our grant practices for several years with a growing focus on equity and accessibility. Since 2020, we've had the opportunity to give out $1.425 million in COVID-relief funds—all as general operating support grants.
With SHINE, we're taking the next step in our grantmaking evolution and aiming to lower barriers for potential grantees. Reporting from Grantmaking for Effective Organizations (GEO) found that general operating support allows "nonprofits to build a strong and sustainable infrastructure to provide programs and services that will have the greatest impact." We're enthusiastic about helping push the field forward in this direction and urge our fellow funding organizations to join us.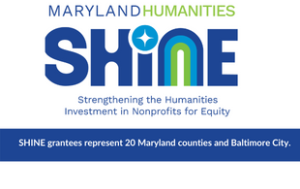 One of my favorite nonprofit leaders, Vu Le, wrote in Philanthropy Daily that "The sad reality is that we nonprofits spend way too much time navigating the complex maze of funding restrictions, time that could be better spent delivering and improving on services. We should all focus on the final outcomes and allow nonprofits the flexibility to do their jobs."
In a post on his blog, Nonprofit AF, Le wrote how supporting general operating expenses is a moral imperative. Many grants, he wrote, refuse to fund salaries and other operating expenses: "The importance of flexibility and autonomy is especially pressing when it comes to funding for staff. There still seems to be so much hesitation, and even visceral disdain, among many funders and donors to pay for salaries and wages. 95% of the work in the sector is done by people." Our switch to providing general operating support is an effort to push back on needless mazes of funding restrictions. We recognize that funding staff, administrative costs, and, yes, even the lights is what is needed to make real change possible for organizations throughout Maryland and nationwide.
We are not the first to invite funders to offer general operating funding. In Mismatched: Philanthropy's Response to the Call for Racial Justice, Philanthropic Initiative for Racial Equity recommends grantmakers offer general operating support to racial equity and racial justice grantees. The group writes that "There has long been a call for general operating support from racial equity and racial justice grantees and movement leaders." While humanities organizations are not inherently involved in racial justice or equity, there is significant overlap, especially as we view and reflect on our work with more of a racial equity lens than in the past.
Providing general operating support benefits the granting organization, as well as grantees. Like Philanthropic Initiative for Racial Equity, National Committee for Responsive Philanthropy (NCRP) also called for general operating funding. In their 2009 publication, Criteria for Philanthropy at Its Best, they write: "Unlike program support with predetermined metrics and outcome measures, general operating support provides both parties with the needed flexibility to increase the impact of the democratic civil society sector." The report cites Daring to Lead: A National Study of Nonprofit Executive Leadership, a 2006 survey from Jeanne Bell, Richard Moyers and Timothy Wolfred of 2,000 nonprofit executives and program managers. "NCRP and Bell et al.'s interviews and focus group discussions with grantee staff, particularly executive leaders, consistently reflect increased trust in the grantmaker–grantee relationship as an important outcome of providing general operating support as well." Information from GEO in 2008 supported this, as respondents ranked providing general operating support as one of two of the ways funders could most support grantees. The report also mentions "Philanthropy's New Agenda: Creating Value," published in the Harvard Business Review. "By helping grantees to improve their own capabilities, foundations can affect the social productivity of more resources than just their slice of the whole."
NCRP further writes that "General operating support is fundamental to enhancing grantee effectiveness and impact. Yet, institutional philanthropy has a history of preferring project or program support over general operating support." At Maryland Humanities, we believe it's high time for our fellow organizations to start making the widest impact…after all, this is a new direction for us, too! We funders can support each other in this change, creating a network of shared experience.
We know funders may have concerns about general operating grants. GEO offers counterpoints to calm several of these fears, including skepticism about grantee accountability.
"…the consequence of not providing general operating support is more of the status quo: nonprofits without the infrastructure they need to perform effectively, widespread burnout among nonprofit leaders and a lack of openness and trust between grantmakers and grantees.
 An additional negative consequence of a lack of general operating support is that nonprofit organizations that find themselves in a financial bind may divert from their missions." 
Providing general operating funding can create more trust and healthier nonprofit leaders, as well as healthier organizations. When we call for change, it's important to highlight examples:  I'm happy to see fellow nonprofit organizations near (such as Maryland State Arts Council) and far (Illinois Humanities) moving forward with a more equitable grants structure. 
Along with the call for general operating grants, we have heard the one for multi-year grants, too. (In the Bell et al. survey, it was the second of two ways funders could most support grantees.) We hope to secure stable, long-term funding that will allow us to offer multi-year commitments in the future–whether from the State of Maryland, which has provided the initial funds for this effort via the Maryland Historical Trust, or from other sources.
GEO writes that "By shifting away from restricted, project-specific funding to more general operating support, fewer nonprofits and community leaders will have to make the unenviable choice between directing funds toward programs and services or to their organizational health." We're honored to help lead the field forward in this direction . We hope we'll see others in philanthropy move right along with us.