January 9, 2023
Surprise! 2023's One Maryland One Book program doesn't have a top ten—but a top eleven! Centered around the theme of Connection, our shortlist of titles includes novels, memoirs, and nonfiction from recent years.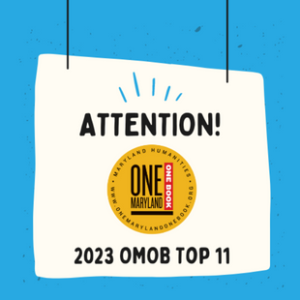 Though the books represent a wide diversity of experiences and histories, their shared themes and common narratives have captured a moment in our current world; on what it means to feel alienated by those around you and seeking out those who are far away.
Though these books' settings range from the deep historical past to a speculative future, our authors are all keenly responding to the needs of the moment: How do we find connection with each other? How can our connections keep us nourished, or pose danger? In knowing one another and ourselves, what can we gain, lose, and regain later on?
We invite you to learn more about our top eleven titles below. Remember, only one will be the 2023 One Maryland One Book selection, but that doesn't mean you can't add all of these memorable titles to your to-read lists. Our selection (organized alphabetically by author) will be announced in March. 
***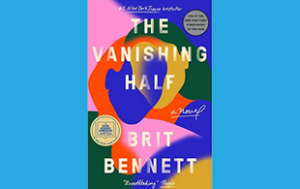 The Vanishing Half by Brit Bennett
Meet the light-skinned Vignes twins, who've grown up in the small southern town of Mallard and try to escape when they're sixteen. Stella makes it, passing as white with a white husband who does not know her history, while Desiree eventually returns home with her daughter. The intersection of their daughters' lives provides the ground for exploring multiple characters and generational experiences of race and belonging in America. Bennett is praised in Entertainment Weekly as "a storyteller in total command of the narrative, her shattered family portrait pieced back together with artful restraint and burgeoning clarity."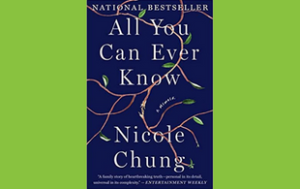 All You Can Ever Know by Nicole Chung
Nicole Chung's memoir chronicles how the author grew up as a transracial Korean American adoptee, faced prejudices that her white adoptive family couldn't protect her from, and developed into the writer she is today. She becomes determined to find the Korean parents that gave her up as a baby, and we navigate that journey with her. Mariya Karimjee of NPR raves, "Chung's writing is never overtly sentimental, but it's crisp and clear and evocative…she makes sure to include her confusion as well as the difficulty she has explaining this to her white parents, who loved her absolutely." Chung's follow-up about her adoptive parents, A Living Remedy, is due out this April.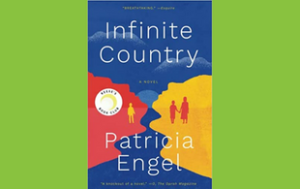 Infinite Country by Patricia Engel
A bestseller and winner of several prizes, Patricia Engel's timely novel of border crossings and separations follows the journey of a young Colombian family who flee to the United States to escape violence. Once there, they overstay their visas and become undocumented, putting the family under additional strain. "At its best," Jake Cline observes in The Washington Post, "Engel's novel interrogates the idea of American exceptionalism," and praises her as "a gifted storyteller whose writing shines even in the darkest corners."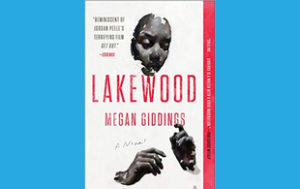 Lakewood by Megan Giddings
While many of the novels on this list live in literary realism, Megan Giddings' debut novel veers deep into genre, with reviewers praising it as a new classic in Black horror. Lena Johnson is a young Black woman who participates in a medical research study to support her family. But, echoing the Tuskegee experiments or Maryland's own Henrietta Lacks, Lena soon learns horrifying truths of how others use Black bodies for science. A 2020 NPR Book of the Year, Chicago Review of Books praises its "plainspoken yet detailed prose" which "keeps us tightly wound, hanging on Giddings' every word and Lena's every move. We feel a paranoia unique to the digital age…constantly being heard and watched."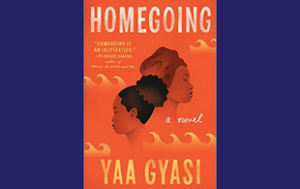 Homegoing by Yaa Gyasi
Gyasi's novel opens on two half-sisters born into different villages in eighteenth-century Ghana, one married off to a life of luxury and the other sold in the slave trade and shipped to America. The book tracks the Black diasporic experience across the next two centuries through the half-sisters' descendants. In the San Francisco Chronicle, Anita Felicelli writes, "Gyasi's eye for details and her subtle, restrained style — neither scolding nor impressed with itself — trusts the reader to draw fascinating connections between the moral and social issues faced by the two family lines."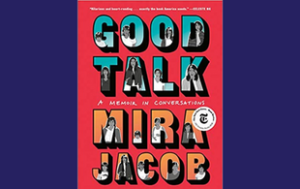 Good Talk: A Memoir in Conversations by Mira Jacob
A poignant book for our times, Mira Jacob's graphic memoir is told as a conversation with her mixed-race son about her journey through race, love, sex, family, and the hopes and fears she has for him as a second-generation American. As Ed Park notes in the The New York Times Book Review, "Among its many virtues, Mira Jacob's graphic memoir helps us think through this term [person of color] with grace and disarming wit."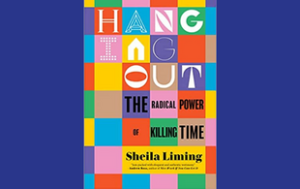 Hanging Out: The Radical Power of Killing Time by Sheila Liming
Releasing later this month, this book will be the newest title on our list. Working from the assumption that playing is to children as hanging out is to adults, professor Sheila Liming makes the case for why unstructured social time is important and how we should do it, in an engaging, readable fashion. On the heels of worldwide quarantine and a reexamination of what our free time can produce, Liming shows us how getting together can be an act of resistance.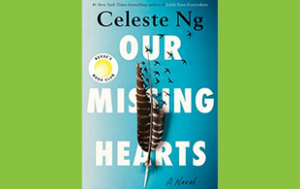 Our Missing Hearts by Celeste Ng
Celeste Ng's latest novel, which Shondaland calls "deeply poetic, beautifully and succinctly written, and thoroughly immersive," is the story of Bird, a twelve-year-old Chinese American boy, and the quest to find his mother in a dystopian America that has a strong hate of China and tears dissident families apart.  Bird seeks out a network of underground librarians who use his mother's poetry to communicate, from Cambridge to New York City. The book asks questions about the power and limitations of art, what gets passed on to children, and how people can survive in a broken world.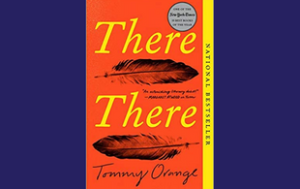 There, There by Tommy Orange
This Pulitzer Prize finalist has been hailed as a new classic for Native American literature. Orange, a member of the Cheyenne and Arapaho Tribes, brings us a dozen characters as they converge on the Big Oakland Powwow, each with separate agendas and carrying different backstories of the modern, urban Native American experience. But, as Constance Grady describes in Vox, "…there's a unified flow from chapter to chapter; it can sweep you along. This is a trim and powerful book, a careful exploration of identity and meaning in a world that makes it hard to define either. Go ahead and go there there."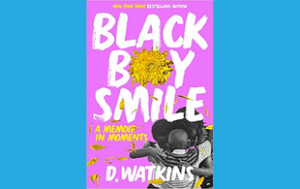 Black Boy Smile: A Memoir in Moments by D. Watkins
Baltimore literary star D. Watkins chronicles his experiences with toxic masculinity and the relationships with his father and the Black boys around him while growing up in East Baltimore. Through detailed vignettes, humorous exchanges, and haunted memories, Watkins tells the story of how he became the writer and professor we know today. Kirkus Reviews called it "a startling and moving celebration of a brutal life transformed by language and love."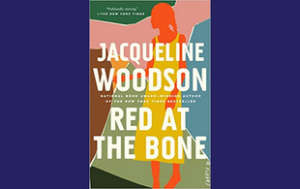 Red at the Bone by Jacqueline Woodson
Celebrated literary star Jacqueline Woodson uses the power of poetry, memory, and time to tell the story of sixteen-year-old Melody, her mother, and the history of her family. Weaving between class, race, gentrification, sexual desire, parenthood, and loss, we see the way young people are forced to make life-altering decisions before they are fully old enough to understand their impact. Tayari Jones writes in Oprah Magazine, "There is pain on these pages, but hope glimmers between the lines."