Welcome. Humanities plays a critical role in helping us understand the pressing issues of our times – explaining the past, understanding the present, and shaping the future. It is through the humanities that we improve our understanding of one another, and this, we believe, will help build healthy and equitable communities. We are thrilled to reflect on another year of creating and supporting bold experiences and compelling programs throughout the state of Maryland.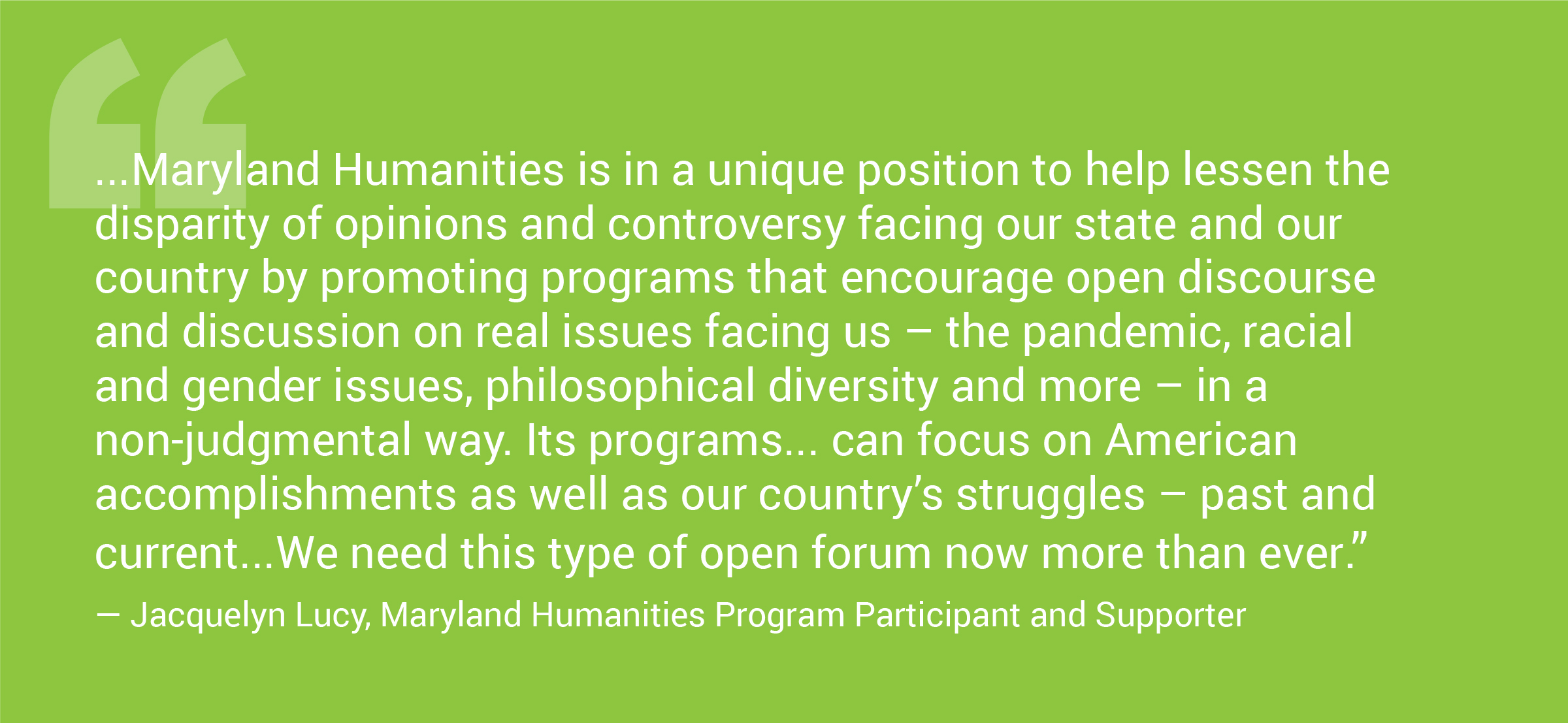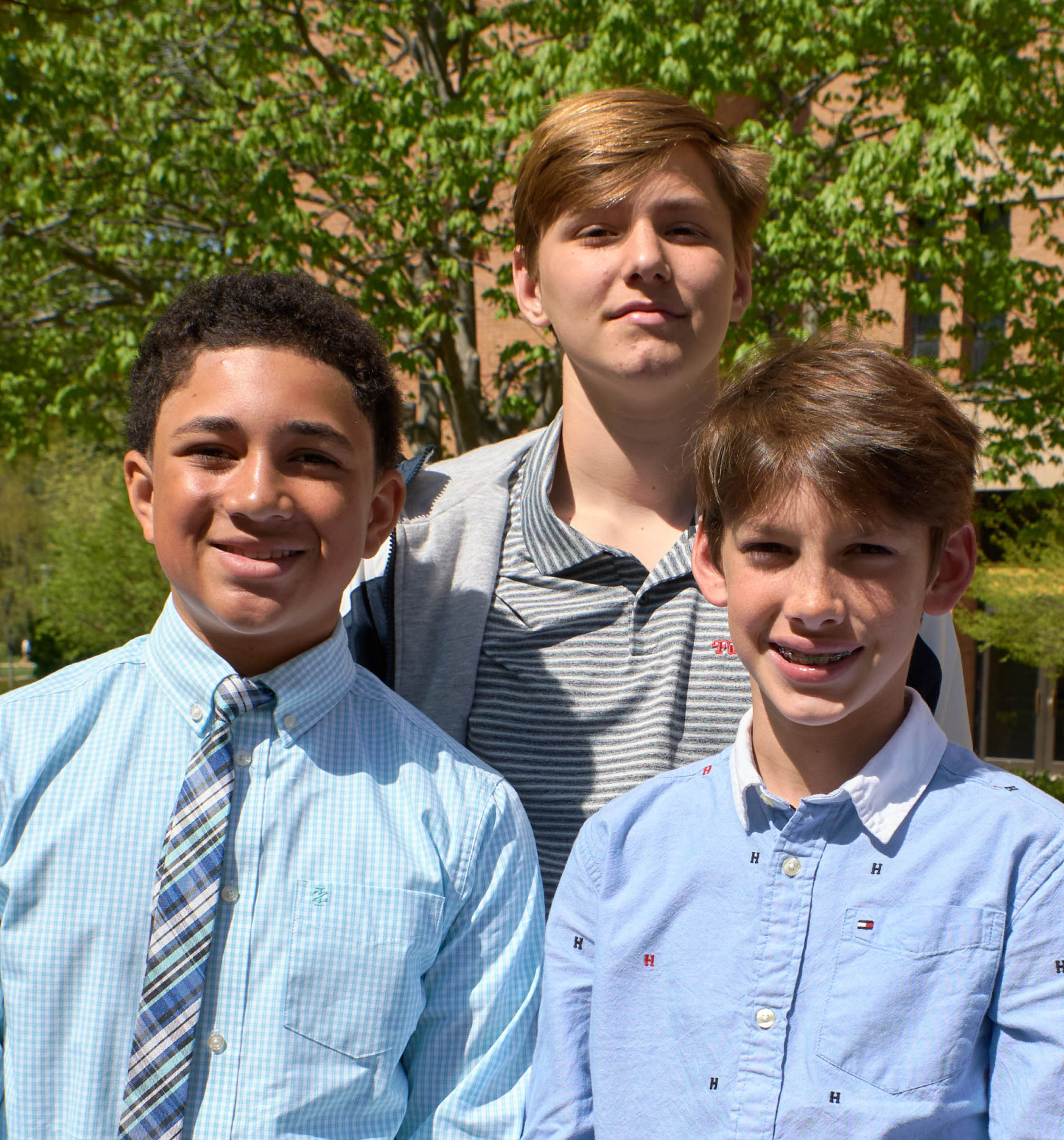 Maryland Humanities creates and supports bold experiences that explore and elevate our shared stories to connect people, enhance lives, and enrich communities.
To all who contribute their time, their resources, their insights and advocacy, we thank you.