You are an integral part of our success. See what you make possible.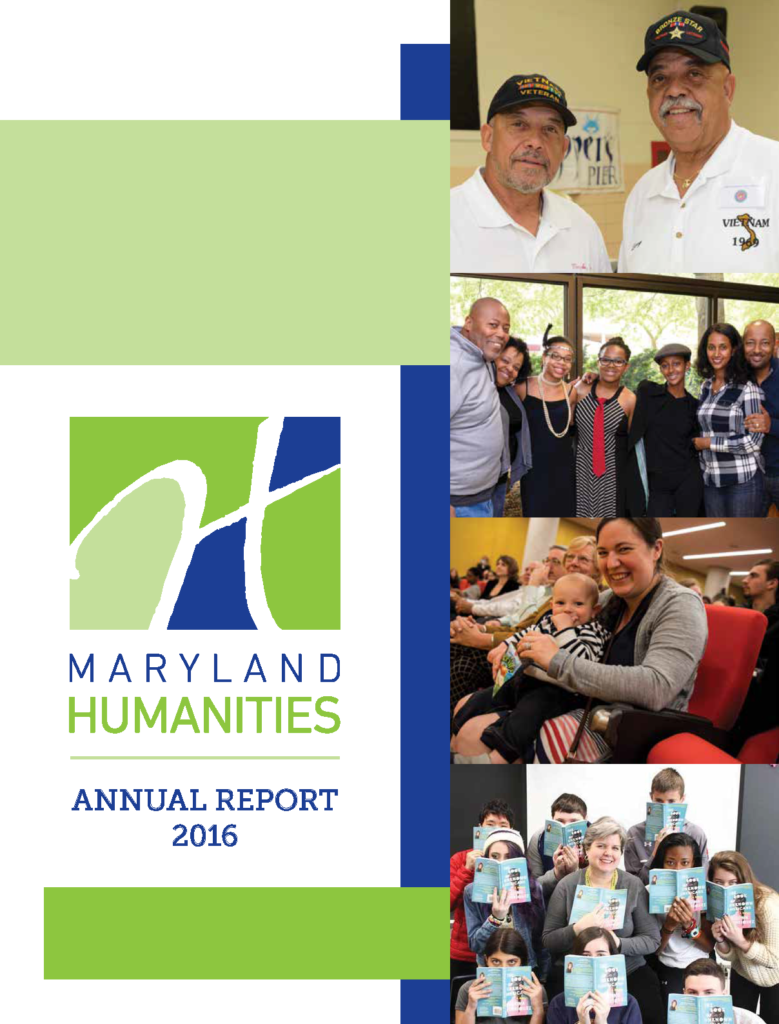 We are pleased to present our 2016 Annual Report, covering the period November 1, 2015–October 31, 2016. During this time, we offered 1,602 events in a dozen programs to over 880,000 Marylanders! Inside you'll find wonderful photos, striking and informative infographics, details of all the grants we awarded, many of our partner organizations, our financial statement, and a list of our generous donors.
To learn more about how we opened ears, eyes, and minds, you can view, download, or print the report.
Enjoy!