Maryland Humanities Welcomes New Team Members for History Programming
May 6, 2019
(Baltimore, MD) — Maryland Humanities is pleased to welcome Christine (Chris) Stewart and Isabella Altherr as the Program Officer and Program Assistant, respectively, for Maryland History Day, Chautauqua, and Veterans Oral History Project. Anna Keneda, previously in the Program Assistant position, will step into the role of Maryland History Day Outreach Assistant. Grace Leatherman will continue her position as Maryland History Day Outreach Coordinator.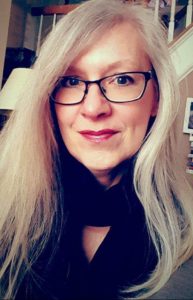 Chris Stewart, Program Officer for Maryland History Day, Chautauqua, and Veterans Programs, previously worked at the Maryland State Arts Council as the Program Director for Arts in Education, Poetry Out Loud, Maryland Poet Laureate, and Grants for Organizations. An award-winning poet and fiction writer, Stewart holds an M.A. in Creative Writing (Hollins University) and M.F.A. in Poetry (University of Maryland). Her work with children and teens for nonprofits such as My Sister's Circle (Baltimore), CityLit Project (Baltimore), Venice Arts (California), and WriteGirl (California) focused on mentoring and leading writing workshops. She is the editor-in-chief of Del Sol Press and on the faculty of the Algonkian Novel and Writing Retreat. Her novel, The Heresy of Silence, is forthcoming in 2019 from Serving House Books.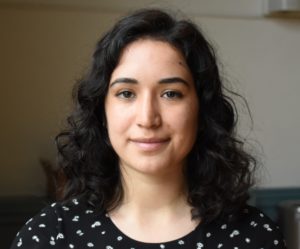 Isabella Altherr, Program Assistant for Maryland History Day, Chautauqua, and Veterans Programs, is a recent graduate of Johns Hopkins University. She has her B.A. in Classics with a Minor in Programs in Museums and Society. While receiving her degree, Altherr worked at multiple entities affiliated with the University: the Homewood Museum, the Johns Hopkins University Archeology Museum, and the Sheridan Libraries. She has also served as the Special Events Intern at The Museum of the City of New York and the Educational and Development Volunteer at the Mount Vernon Hotel Museum, both in New York.
"We're delighted to complete the Maryland Humanities team with Chris and Isabella," says Phoebe Stein, executive director. "Their fresh perspectives, complemented by their experience and energy, are a wonderful fit with our programming and mission of bringing life-long learning to Marylanders."