Maryland Humanities is embarking on a series of discussions centering on issues that greatly impact our lives. Reform of the US criminal justice system is arguably one of the most pressing civic issues facing our democracy. Lauded as among the world's most fair and equitable, many deem it "broken." How informed are we? What can we do to fix it? In speaking about the inequities of our system, public interest lawyer Bryan Stevenson has stated, "We are all implicated when we allow other people to be mistreated." We invite you to join us as we delve into some of the complexities of today's society.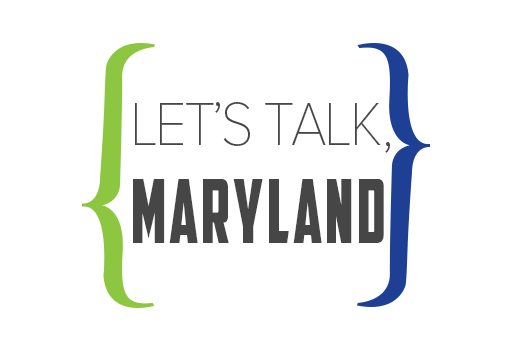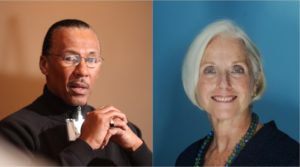 Wrongfully Convicted
Walter Lomax
In Conversation
with The Honorable Gale E. Rasin
Moderated by Andrew Green of The Baltimore Sun
Saturday, February 9
2:00 p.m.
Motor House Baltimore
120 West North Avenue
Walter Lomax was arrested in 1967 at the age of 20 and sentenced to life in prison for the murder of Robert Brewer, the proprietor of Giles Food Market. Mr. Lomax maintained his innocence from the time of his arrest. After nearly 40 years and repeated petitions for a new trial, a review of his case by Judge Gale Rasin and additional investigations led to Mr. Lomax's release in 2006. Join us for this conversation about Mr. Lomax's experiences navigating the justice system following his incarceration for a crime he did not commit, and his work since his release with the Maryland Restorative Justice Initiative, an organization founded to fight for the rights of incarcerated individuals with parole-eligible life sentences.
Free, but reservations required. Seating is limited. Please arrive early as any seats remaining when the program begins will be open to walk-up attendees.
Walter Lomax is the Founder and Executive Director of the Maryland Restorative Justice Initiative, which seeks to make changes within the Maryland parole system so that certain Lifers can be granted parole and experience meaningful lives.
Gale Rasin is a Senior Judge of the Circuit Court for Baltimore City, where she presides over the Mental Health Court in the Criminal Division.  She has served on the bench since 1992.  Before that she practiced law, for the most part as a prosecutor on the local, state, and federal levels.  She has been involved with organizations dedicated to reducing animal cruelty and neglect, including the Mayor's Anti-Animal Abuse Advisory Commission.  She earned her BA degree from Duke University in French and political science and her JD from Georgetown University Law Center.
Andrew A. Green is the opinion editor for The Baltimore Sun. He was the city/state editor before joining the editorial board, and prior to that he covered the State House and Baltimore County government.
---
Tony Lewis, Jr.
Children, Families, and Mass Incarceration
Saturday, December 8
2:00 p.m.
Motor House Baltimore
The Showroom
120 West North Avenue, Baltimore
Whether or not society chooses to acknowledge it, mass incarceration affects not just victims and the incarcerated, but families and entire communities. The trauma can span generations. Tony Lewis, Jr. is an author, community leader, workforce development specialist, re-entry expert, and champion for children with incarcerated parents. He is also the son of one of Washington, D.C.'s most infamous drug Kingpins who suddenly had to navigate the dramatic turn his life took following his father's incarceration in 1989. Join us as Mr. Lewis speaks about his struggle with the loss of stability, isolation, and the breakdown of his family after his father entered federal prison, his personal path to success, and how laws and practices within the system continue to feed the cycle of mass incarceration.
Tony Lewis, Jr. is a community leader, work force development specialist, re-entry expert, and champion for children with incarcerated parents. Mr. Lewis has fought relentlessly over the past 16 years to uplift and empower men, women, and children impacted by mass incarceration.  He is the author of Slugg: A Boy's Life in the Age of Mass Incarceration.
---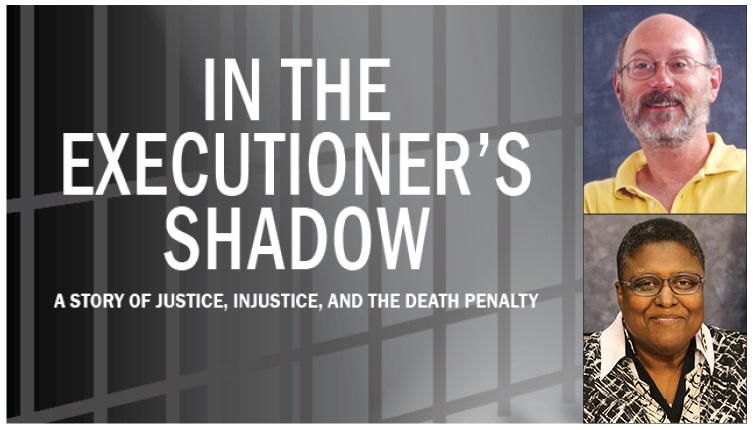 BALTIMORE PREMIERE
In the Executioner's Shadow:
A Story of Justice, Injustice,
and the Death Penalty
Saturday, October 27
2:00–4:00 p.m.
Maryland Institute College of Art
Brown Center, Falvey Hall
1301 West Mount Royal Avenue, Baltimore
A provocative documentary film, In the Executioner's Shadow looks at the consequences of the death penalty through three powerful stories—a former state executioner; a Boston Marathon bombing victim; and the parents of a murder victim—and challenges viewers to question their deepest beliefs about the meaning of justice. The film allows a glimpse into Jerry's rarely seen world of death row and execution. It explores Karen's moral conflict as she attends the accused bomber's trial, a young man the same age as her son. It defies our perception of justice as Vicki and Syl fight for the life of their daughter's murderer. It illuminates the oft hidden realities entangled in death row, the death penalty, and the US Justice system at large.
This screening will be followed by a discussion with filmmaker Rick Stack and Pulitzer Prize-winning journalist and Associate Professor at Morgan State University, E. R. Shipp.
Rick Stack

Rick Stack's professional life is dedicated to social justice. Working in the Jackson County (MO) Public Defenders Office, he has learned, first-hand, just how many mistakes, large and small, are made daily in a courthouse. This experience led to his questioning of the reliability of severe sanctions based on a system susceptible to human error.

In the late 1970s, Stack's research on global resource issues brought him to Washington, DC where he has held a series of jobs devoted to fighting global and local hunger and poverty.

In the 1980s, Stack became the Founding Executive Director of the Capital Area Food Bank and the first Board Chair of the DC Central Kitchen. In 1984, he developed and taught the course, "Politics of Hunger" as an adjunct instructor at American University. He was later awarded tenure and promoted to the rank of Associate Professor in the 1990s. His academic research continues to focus on the intersection of the courts and the media.

Stack has written numerous journal articles and made many conference presentations on the social justice. His first two books, Litigation Public Relations: Courting Public Opinion [1995] and Courts, Counselors & Correspondents: A Media Relations Analysis of the Legal System [1998], pioneered the field of litigation communication. His more recent books draw from his experiences in the Public Defenders Office and years of service as a pro bono communication strategist for the National Coalition to Abolish the Death Penalty.  This work applies theories of litigation public relations to influence popular opinion about capital punishment.

His third book, Dead Wrong: Violence, Vengeance, and the Victims of Capital Punishment [2006], helped reframe national debate from "Is the death penalty a deterrent to crime?" to "Can we trust our government to make such irreversible life-and-death decisions, when it makes so many mistakes?" Grave Injustice: Unearthing Wrongful Executions [2013] takes the innocence argument further. It tells the stories of men who were executed even as serious doubt persists in their cases.

E. R. Shipp

E. R. Shipp is a journalist-scholar with advanced degrees from Columbia University—as well as from life, which has been no crystal stair. She is a founding faculty member of the School of Global Journalism and Communication at Morgan State University, where she currently directs the school's new Baltimore Reporting Project. She is a 1996 recipient of the Pulitzer Prize, considered one of the most prestigious awards in American journalism. She was the first black woman to receive the Pulitzer in the category of commentary.

Her career in journalism has taken her to The New York Times, The New York Daily News, and The Washington Post. She currently pens a biweekly column for The Baltimore Sun and is a frequent commentator on public radio. She is a member of the National Association of Black Journalists, the Association of Opinion Journalists, the Organization of News Ombudsmen, the Abyssinian Baptist Church in New York City, and The Open Church of Maryland. Though born in Conyers, GA when it was still rural and televisions, telephones, indoor plumbing, and paved roads were luxuries, she considers home to be the village of Harlem in New York City.
These events are part of the "Democracy and the Informed Citizen" Initiative, administered by the Federation of State Humanities Councils. We thank The Andrew W. Mellon Foundation for their generous support of this initiative and the Pulitzer Prizes for their partnership. We also thank Venable Foundation and Baltimore Bar Foundation for their support. Presented in partnership with The Baltimore Sun, the Maryland Institute College of Art's MFA in Curatorial Practice, and Choose Civility Howard County.