July 20, 2016
by Auni Gelles, Assistant Director, Heart of the Civil War Heritage Area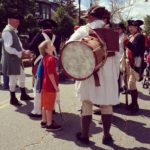 The Old Line State offers residents and visitors a nearly endless supply of historic places to enjoy. There are many ways to organize your travel: perhaps you prefer following a trail, marking off stops in a passport, or scheduling your trips around festivals and special events. Whether your interests lie in architecture and the built environment, natural history, political events that shaped the nation, milestones in technology and industry, or the stories of everyday citizens or influential leaders, you will certainly find a site worth visiting in one of Maryland's Heritage Areas.
Maryland's Heritage Areas Program is governed by the Maryland Heritage Areas Authority and administered by the Maryland Historical Trust within the Maryland Department of Planning.  Celebrating its twentieth anniversary in 2016, the program is made up of thirteen locally designated regions certified by the state as management entities for heritage tourism. Each of the Heritage Areas operate differently, but their mandate is the same: they are designed to enhance visitors' experience of local history, increase economic development, encourage preservation, and foster partnerships among historic sites. Each Heritage Area has a unique focus—centered around an interpretive theme or a geographic boundary—although they all offer a range of experiences for a variety of travelers.
Consider organizing your summer travel plans by Maryland's Heritage Areas. Below is just a sampling of what each has to offer: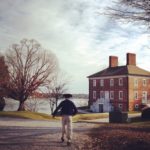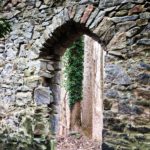 This summer, get out and explore in your own backyard!