March 15, 2017
This year's Chautauqua focuses on the World War I-era. While all of our characters are male, we want to highlight some influential women of the time. Today's blog post is showcasing the wives of our Chautauqua characters.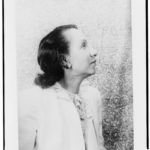 Shirley Graham Du Bois
Born Lola Shirley Graham in Indianapolis, Indiana, on November 11, 1896 to David Graham, an African Methodist Episcopal minister, and Etta Bell Graham.
Married to Shadrach T. McCants from 1921 to 1927. They had two sons, Robert and David.
Studied music composition at the Sorbonne in Paris. Earned her B.A. in music composition from Oberlin College in 1934.
Appointed the director of the Chicago Negro Unit of the Federal Theatre Project (FTP), part of President Franklin D. Roosevelt's Works Progress Administration.
Initially, Shirley met W.E.B. Du Bois when she was nine years old and he was thirty-seven. They became reacquainted in the 1940s, when Shirley moved to New York City. On February 14, 1951, the two were married.
In 1961, the Du Bois' immigrated to Accra, Ghana and obtained Ghanaian citizenship. They often served as counsellors to President Kwame Nkrumah.
After her husband's death in 1963 and a military coup in 1966, Shirley moved to Cairo, Egypt, where she continued to write until her death on March 27, 1977.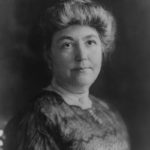 Ellen Louise Axson Wilson
Born in Savannah, Georgia on May 15, 1860 to Samuel Edward Axson, a Presbyterian minister, and Margaret Hoyt Axson.
Attended Rome Female College in Rome, Georgia, where she studied advanced French and German and excelled in art courses.
In 1878, Ellen won a bronze medal in freehand drawing at the Paris World's Fair, which earned her a reputation as an artist and she earned a small income as a commissioned artist.
In April 1883, Ellen met Woodrow Wilson when he was on a business trip in Rome. They were engaged after a five-month courtship, but the wedding was delayed while Wilson finished his graduate studies at Johns Hopkins University and Ellen completed graduate coursework at the Arts Student League of New York. They were married on June 24, 1885.
They had three daughters: Margaret Woodrow Wilson, Jessie Woodrow Wilson Sayre, and Eleanor Randolph Wilson McAdoo.
After Wilson's successful election as President of the United States in 1913, Ellen became involved in many social welfare organizations, including the National Civic Federation.
She died of Bright's disease on August 6, 1914.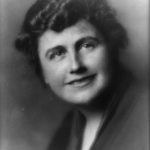 Edith Bolling Galt Wilson
Born in Wytheville, Virginia on October 15, 1872 to William Holcombe Bolling, a circuit court judge, and Sarah "Sallie" White Spears.
Attended Martha Washington College, a finishing school for girls in Abingdon, Virginia, as well as Powell's School for Girls in Richmond, Virginia.
Married Norman Galt  on April 30, 1896. After twelve years of marriage, Norman died unexpectedly at the age of forty-three.
In March 1915, Edith met President Wilson through her friend, Helen Woodrow Bones, the president's first cousin and official White House hostess since the death of Ellen Wilson. On December 18th, they married.
Following the Paris Peace Conference in 1919 and a debilitating stroke that left the President partially paralyzed, Edith became a psuedo-President, reviewing all Executive matters before they went to her husband.
After leaving office in March 1921, the Wilsons retired to their home in Washington, D.C. before his death on February 3, 1924.
In 1939 , Edith published her autobiography entitled, My Memoir.
She died on December 28, 1961.
Helen Frances "Frankie" Warren Pershing
Born in Cheyenne Wyoming on August 16, 1880 to Francis E. Warren, a Republican Senator, and Helen Smith Warren.
Graduated from Wellesley College in 1905.
While attending a dinner party in Washington, D.C. with her father in 1903, Helen met General (then Captain) John J. Pershing, who just returned from serving at U.S. military attaché in Japan.
Although there was a twenty-year age difference, Helen and John married on January 26, 1905. They had three daughters and one son.: Helen, Ann, Margaret, and Francis.
On the morning of August 27, 1915, a fire in the Pershing home in the Presidio in San Francisco, resulted in the smoke inhalation deaths Helen and their three daughters. Francis was the only child who survived. Pershing never remarried.
For more on these women, see:
Horne, Gerald. Race Woman: The Lives of Shirley Graham Du Bois. New York: New York University Press, 2000.
Levin, Phyllis Lee. Edith and Woodrow: The Wilson White House. New York: A Lisa Drew Book/Scribner, 2001.
Miller, Kristie. Ellen and Edith: Woodrow Wilson's First Ladies. Lawrence, KS: University of Kansas, 2010.
Smith, Gene. Until the Last Trumpet Sounds: The Life of General of the Armies John J. Pershing. New York: John Wiley and Sons, 1998.
---
Join us this summer for one of our Chautauqua performances at several locations across the state.