Has a book ever changed your view of the world or yourself?
1,877 young readers submitted letters to Maryland's 2017 Letters About Literature contest. Congratulations to our 61 state finalists, and the three winners who will move on to this year's national contest. 
View the 2017 finalists and winners!
For young readers in grades 4–12, our annual writing contest, Letters About Literature (LAL), encourages a love of reading and an appreciation for the power of words and ideas. Sponsored by the Center for the Book in the Library of Congress, this contest not only promotes reading and writing, but also inspires creativity and encourages young people to be lifelong readers.
Every year, thousands of Maryland students submit a letter to the LAL Contest. In 2015, Marylander Juliana Gorman won a national honor for her letter to author Elie Wiesel (PDF). The LAL contest has winners and cash prizes at both the state and national levels.
How it works
Students are asked to read a book, poem or speech and write to the author (living or dead) about how the book affected them personally. Letters are judged on state and national levels. Tens of thousands of students from across the country enter Letters About Literature each year. Readers in grades 4–12 are eligible to enter the contest.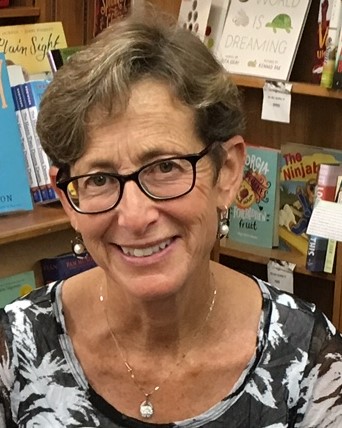 Meet the 2017 LAL Ceremony Keynote Speaker!
Debbie Levy is the award-winning author of many books of nonfiction and fiction for young people, including Soldier Song; The Year of Goodbyes; Dozer's Run, and I Dissent: Ruth Bader Ginsburg Makes Her Mark, which received the 2017 Sydney Taylor Award and the 2016 National Jewish Book Award, among other honors. A former lawyer and newspaper editor, she holds a bachelor's degree in government and foreign affairs from the University of Virginia, and a law degree and master's degree in world politics from the University of Michigan. She lives in Maryland with her husband.
By the Numbers
​17

Maryland Counties participating in the 2017 Letters About Literature contest

​1,877

2017 Maryland Letters About Literature participants

58

Maryland schools participating in the 2017 Letters About Literature contest
The Maryland Center for the Book at Maryland Humanities, one of 52 state affiliates of the Library of Congress Center for the Book, coordinates Letters About Literature in Maryland.
The 23rd annual writing contest for young readers is made possible by a generous grant from the Dollar General Literacy Foundation, with additional support from gifts to the Center for the Book in the Library of Congress, which promotes the contest through its affiliate Centers for the Book, state libraries and other organizations.