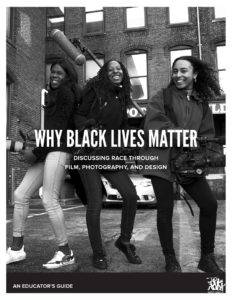 Why Black Lives Matter: A Curriculum
How can the humanities help teens process current-day issues and create a more equitable society? Staff at Wide Angle Youth Media have developed a curriculum called "Why Black Lives Matter: Discussing Race Through Film, Photography, and Design." The curriculum pairs youth media projects with instructional content. Dena Robinson –- Wide Angle Youth Media's Diversity, Equity, and Inclusion Facilitator –- tells us more.
Read the transcript.
May 7, 2020